We build innovative software solutions for startups and enterprises. Take a look at some of our selected projects from various industries.
Swae is a decision making system which makes the process of organizational decision making easy and linear. Swae combines anonymity, AI and collective intelligence to help unleash the creativity of your team to collectively build bottom-up solutions and get better quality decisions. All your biggest decisions in one place, make decision-making intelligent, efficient and a source of competitive advantage.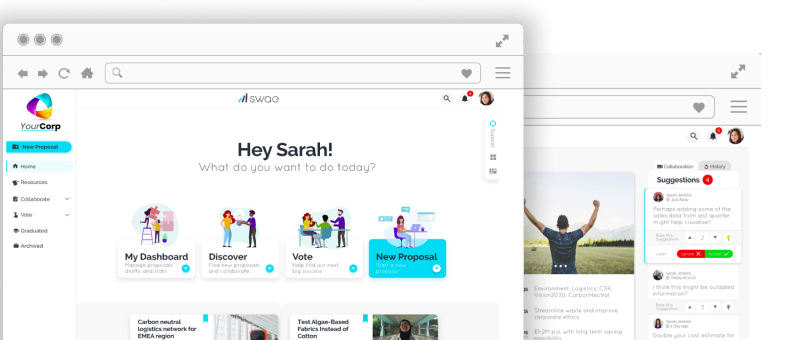 SEMBA provides Enterprise B2B Digital Commerce Platform. It is an Amazon-like Experience Solution with AI, Analytics, B2B Processes and Supply Chain Solutions for Wholesalers, Distributors, Manufacturers, Retailers, and Franchises. Customizable Order and Invoice management, Multiple payment gateway support, Built in ERP integration makes Semba a very powerful platform that enables quick go to market for existing businesses.
WindowSwap lets users travel without moving. It is a place on the internet where all travel hungry people share their 'window views' or view the 'window views' of others. Each window is a looping 10-minute slice of simple, pleasant daily life. From pets wandering in and out, birds chirping, and people passing by, to mesmerizing sunsets, stunning views of rolling hills, sunburst clouds, etc.
Akshara is a suite of learning and exam oriented applications for CBSE class 10, Karnataka SSLC, and BSc Nursing. Akshara applications are Student friendly and Result oriented. Akshara apps are supported on Android Mobiles and Tablets.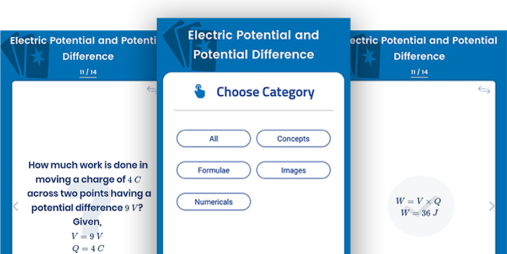 Avance is a cloud monitoring web app which provides visibility into customer's organization's cloud spend, wastage and security. It also enables customers with recommendations to manage their organization's spend in the cloud in scenarios where large instances are not utilized to the fullest or not utilized at all. It alerts customers when their cloud infrastructure is at risk due to security violations or mis-configurations.
Talk to us to find out about our flexible engagement models.